Ever since we appeared on ABC 7 Chicago's Windy City Live people have been asking us about the recipe we made on TV.
It's a mushroom and sun-dried tomato bruschetta and we thought it was fabulous! We're told that usually when dishes are made on this show, the hosts don't actually eat it. But this was one where Val Warner and Ryan Chiaverini made sure the backstage crew saved some for them. The bruschetta was that good!
Treat yourself to this little bit of deliciousness. It's easy to make and trust me, you won't be sorry. If you're like me and you love the awesome flavor of garlic, don't be afraid to add a tad more!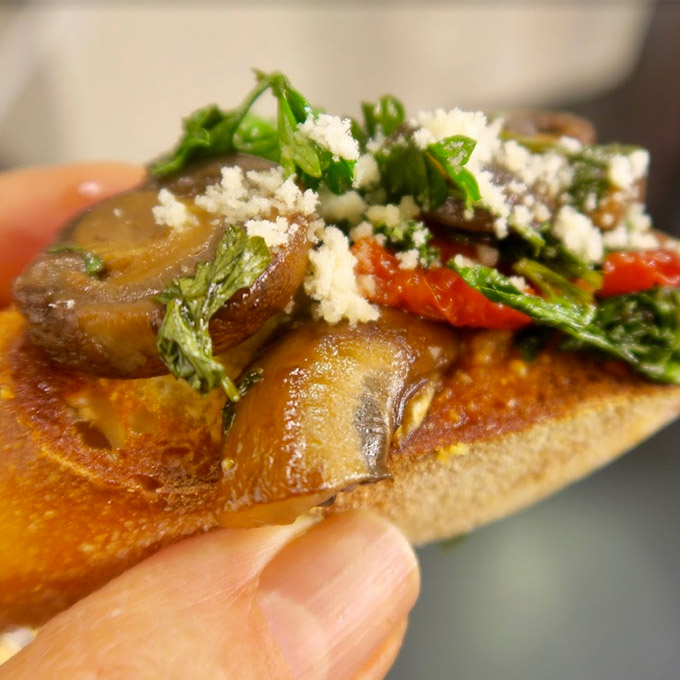 Leave us a message
Powered by Facebook Comments