Disclaimer: Despite what my husband and kids think about my cooking (that I'm the best cook in the world) I'm not a REAL chef! I'm simply the only chef in the house. I refuse to waste precious calories on anything I don't love, which is why I cook just about every night.
My love of food can be traced back to the tasty Cuban dishes my mom made for my brothers and me. In other words, if one of the ingredients is garlic I'm a happy camper. Many people don't realize Cuban food is not spicy, but almost every dish loaded with it. Back in the day I looked for ways to add garlic to everything I ate.
Crazy as it sounds, my brother Carlos and I loved the taste of garlic and cheese so much that those two ingredients became our after school snack for awhile. We'd dash to the kitchen, take a large spoon, cut up American cheese slices into pieces that fit on the spoon, sprinkle them with garlic powder and hold the spoon over the stovetop until the cheese melted. My poor mother wondered why her spoons were burned! By the time I was in second grade Carlos and I had figured out a better way to eat cheese and garlic.
Before the days when Kraft Mac and Cheese was a staple in American homes Carlos and I would whip up our own creation. Don't forget we were absolutely addicted to garlic! Can you imagine our breath on the playground? Looking back I can hardly believe my mom allowed us to use the stovetop since I don't think we were older than about 5 and 7. Maybe she wasn't home at the time.
This is our "Cubanized" version of mac & cheese.  At the time we didn't measure anything because like I say, we were in kindergarten and second grade!  So I've gone back to the kitchen and recreated it to find the right proportions.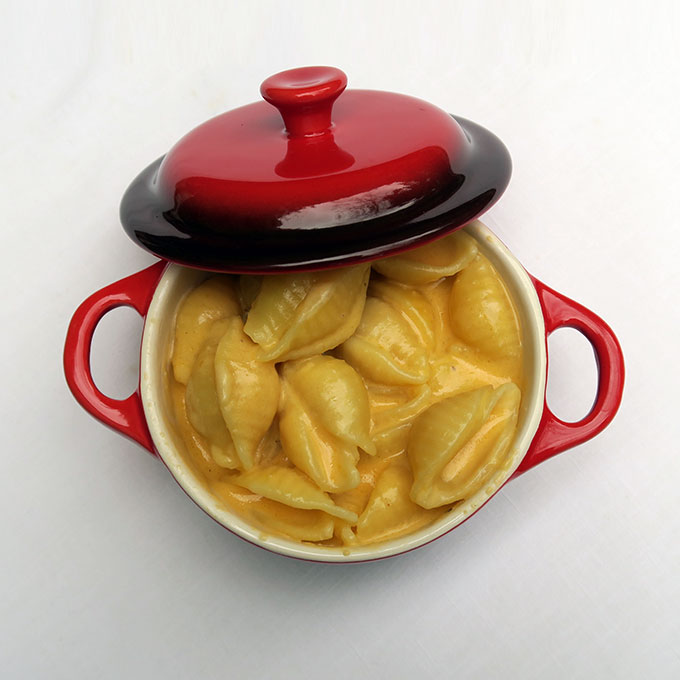 Leave us a message
Powered by Facebook Comments