We wish you a happy new year!
It will be a very different one for us. Many of you know us for our love of food. This place, our beloved Latin inspired website, is where we share food, restaurants and recipes with you. Lots of recipes are our favorite family dishes, the ones that have made our kids say, "please make that again."
You may also know us from our decades on TV and radio, and in the last year on our WLS AM 890 News Talk radio show in Chicago. We'll be signing off on that program at the end of 2017.
Don't think for a minute this isn't hard for us. No one likes change. Although we know we'll look back with no regrets, right now it's a sad time as we say goodbye to colleagues and listeners we love.
One of the reasons we love radio is because it's so personal. We can talk to hundreds of thousands of people, one at a time. Through the magic of technology you've been able to communicate with us too. Some of your comments have helped us make it through the day. We thank you for that!
For the last few days we've been lucky to be able to escape the Chicago winter and come to the beach in Miami. A respite. Our place to figure out what's next.
What we do know for sure is we'll continue to do our thing here on our blog and send you weekly recipes. We'll also stay in touch via our Facebook page.
During this holiday season when we count our blessings they'll include you.
Let's toast the new year with Marianne's mom's recipe for a delicious Cuban eggnog. Creme De Vie, or cream of life.
Here's to a happy and healthy 2018 for all!
Marianne and Bob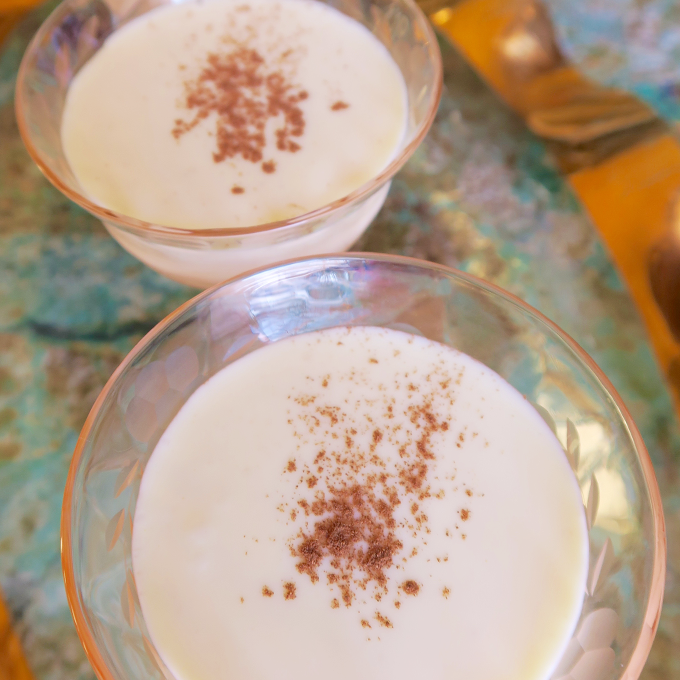 Leave us a message
Powered by Facebook Comments