What a kick-axe idea!
So…how about we get all the cliches out of the way. I mean those old tired cliches like, I've got an axe to grind. Or, axe-cellent! OK, that's enough.
As you can see, Bob and I visited the axe throwing place. As they say, it's like throwing darts but with axes. Not exactly true but once you get the hang of it it's super fun. These venues started popping up in Canada and now they're all over the place. We visited Thunderbolt Axe Throwing in Chicago. And no, I was not trying to throw an axe at my husband! We were posing for a picture. They actually don't let people stand in the lane of danger especially when the axes are being thrown about.
Lately we've had extra time to get to some of the ideas we've had on the back burner. That's what brought us here. We're shooting a TV pilot for a weekly half hour show. We can't get into the details so don't axe us anything. (LOL!) But we can tell you it'll give you some super ideas about unique things to do around town! And now on to the Super Bowl…
One thing everyone is doing on Super Bowl Sunday is snacking! We recently experimented with an appetizer you may have never heard of, but I grew up with. It might be the most Cuban snack ever – guayaba con queso. These guava and cheese treats are simply otherworldly. The toughest part of making this might be finding a bar of guava paste. It's sold at Latin grocery stores or in the hispanic ingredients section of larger stores. Or you can order Guava Paste right here from Walmart.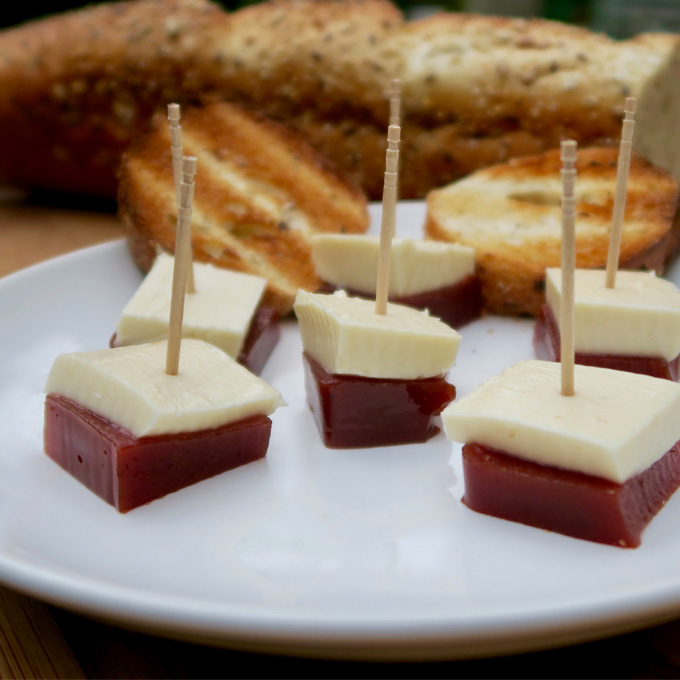 Leave us a message
Powered by Facebook Comments