Last year at this time we were excited about our new adventure, working for WLS AM 890 and reconnecting with you. We had been off the Chicago radio air waves since leaving WGN radio and the challenge was finding you so we could meet up again. We were thrilled to have done that and made so many new friends.
All was good for most of 2017, but we have to admit our jobs are kind of insane. Really. We never know when a station is going to have a change in philosophy, or go through some kind of corporate restructuring and due to pressure from stockholders have to cut the budget. That's life.
One of the many reasons we love Suso's Fork is we can always have this place to connect with you no matter what else happens with broadcasting jobs we can't control.
Update: We're in Miami with all our kids visiting relatives and catching up on some sorely needed rays of warm sun. Just this weekend we hung out on Miami's famous Calle Ocho, in the heart of Little Havana, tasting a lot of great Cuban food! We'll show you. When we come back we'll begin that work again of getting the next job or jobs.
We have a lot to be happy and grateful for in our lives including this connection with you. It's always great hearing from you. It keeps us motivated to find new and even better ways to stay in touch, be creative, and continue our conversation.
Since life is better with chocolate, we'll leave you with this holiday treat!
Merry everything.
Happy always.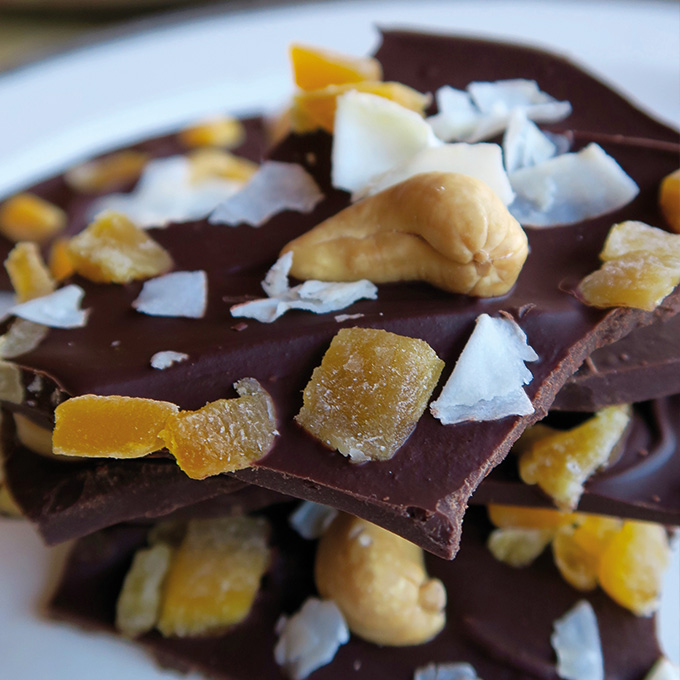 Leave us a message
Powered by Facebook Comments