Escaping from Cuba as a three-year-old at the height of the Cold War and unable to speak a word of English, I think it's safe to say my early childhood was anything but typical. Things that these days might be considered completely insane and borderline illegal were just another day for my family. My younger brothers and I stuck together closely. It was us against our neighborhood of mostly American kids who spoke English better than we did.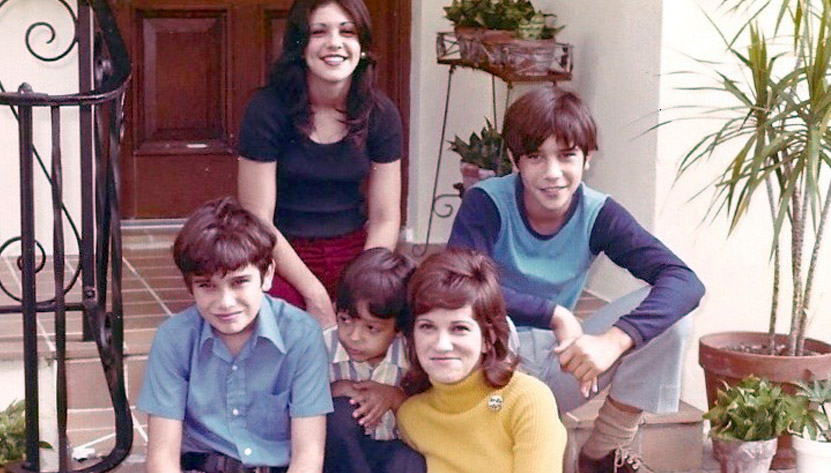 In that childhood world, it was often "things" that gave us leverage as far as our cool factor went. For example, the time our next-door neighbors, the Smiths, bought a shiny new boat, which kept everyone on the block captivated for weeks. So imagine our delight when my family adopted Suso – the jackpot of neighborhood kid riches!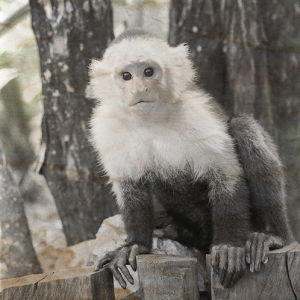 Suso was our adorable pet monkey, a Capuchin, the organ grinder kind you might see begging for money. He had nothing to beg for. My family showered him with love from the first day we met him. He belonged to my cousin, and I was 10 when my dad agreed–temporarily– to take care of him. "Just a few months," my cousin promised.  It turned into years.
Suso lived with us in our Coral Gables house and had the run of the backyard. He slept underneath a Loquat tree in a large cage my father built. He was tiny and baby-faced with dark, expressive eyes and a long playful tail.  He was smart and seemed to understand the conversations going on around him; my brothers and I were obsessed with him. Every day, we got ready for school quickly so we could visit with him before leaving the house and then rushed home to play with him and feed him an afternoon snack, usually a juicy bit of fruit.
Sometimes, Suso tested the laws of physics by hanging from his tail on the highest and flimsiest limb, taunting me with squeals and seeming to dare me to come after him. I cautiously crawled from one branch to another trying not to fall out of the tree. It was my own fault. I was always trying to train him like a dog, but he wanted none of that — Suso was a free spirit.
I loved bringing Suso a ripe banana and holding it up to him. He'd stick out his perfectly shaped miniature hand, so human looking, and dig out a soft chunk and raise it delicately to his mouth. All that was missing was a fork!
Suso's greatest legacy is the green shake I drink every day, a healthful and delicious elixir inspired by his diet. I think about him every time I reach for whatever fruits and vegetables I have in my fridge.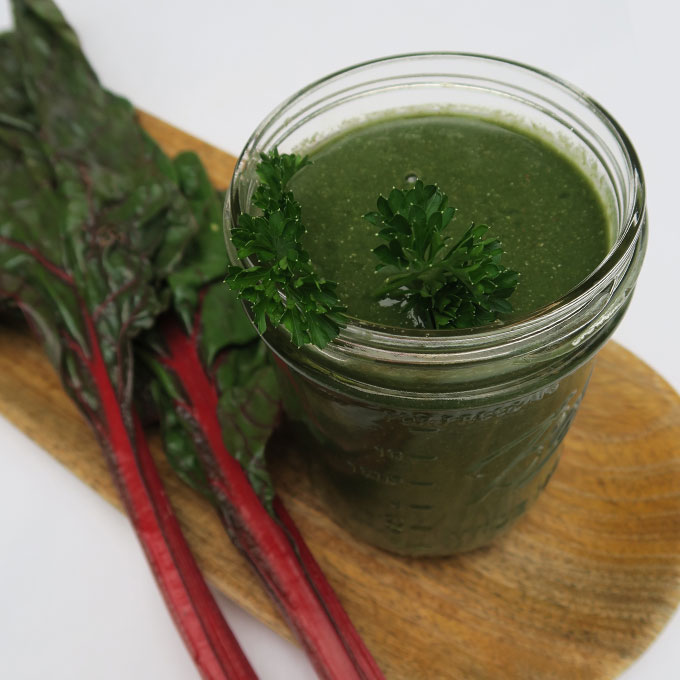 Leave us a message
Powered by Facebook Comments