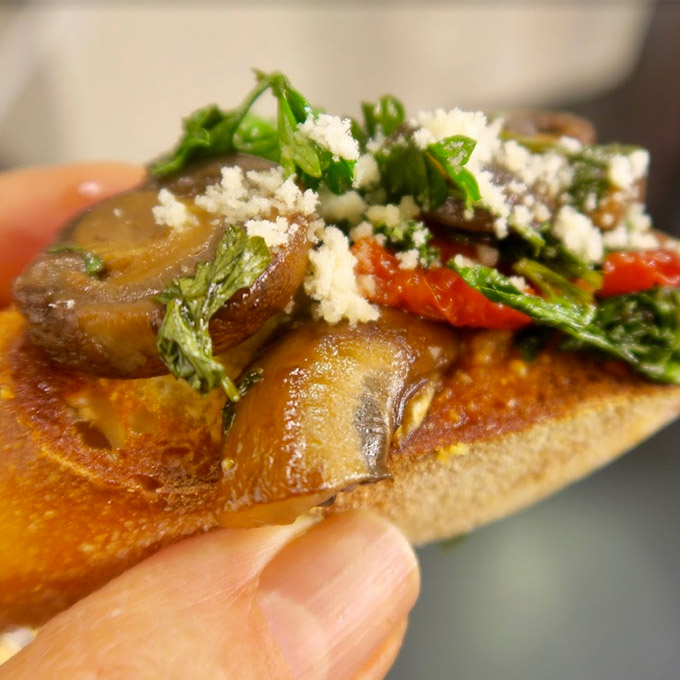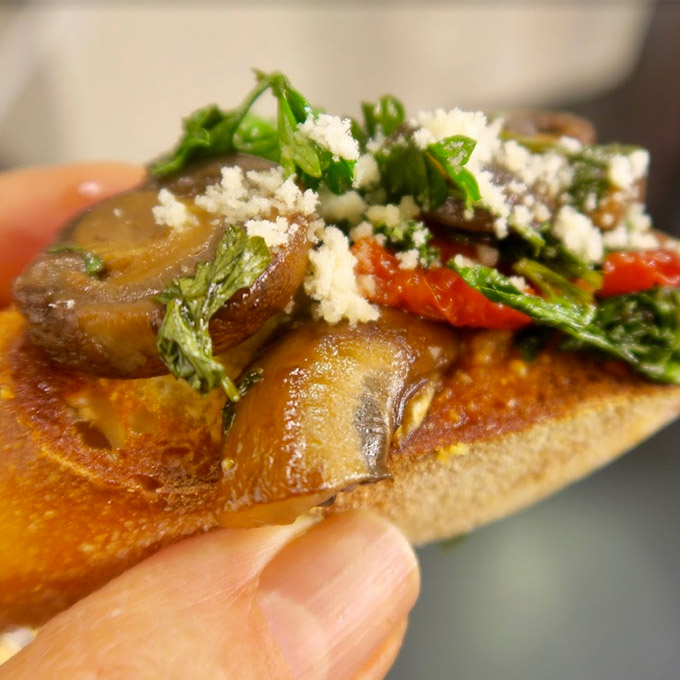 Bruschetta With Mushroom and Sun Dried Tomato
February 12, 2018
Prep: 10 mins
Cook: 5 mins

10 mins

5 mins

15 mins

Yields: Serves 2
Ingredients
2 tablespoons extra virgin olive oil
12 oz box of baby portobello mushrooms sliced
1 tablespoon White Balsamic Reduction
2 tablespoons fresh grated Romano cheese
Directions
1In a large skillet heat oil over medium high heat until hot but not burning. Add mushrooms, sun dried tomatoes and garlic puree with salt and pepper. Cook for 3 minutes.
2Turn off the heat and add White Balsamic Reduction and parsley.
3Toast bread and sprinkle Romano cheese.
4Top with mushroom tomato mixture. Sprinkle with cheese over the top.
Leave us a message
Powered by Facebook Comments