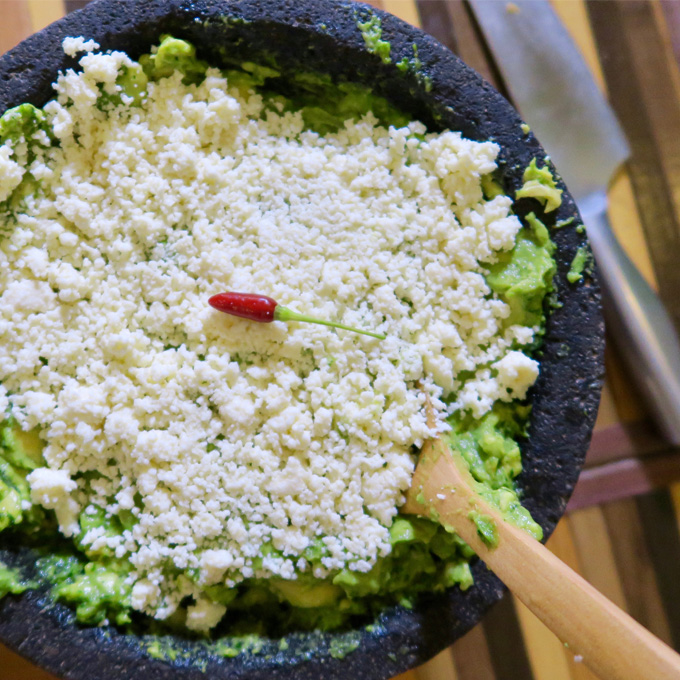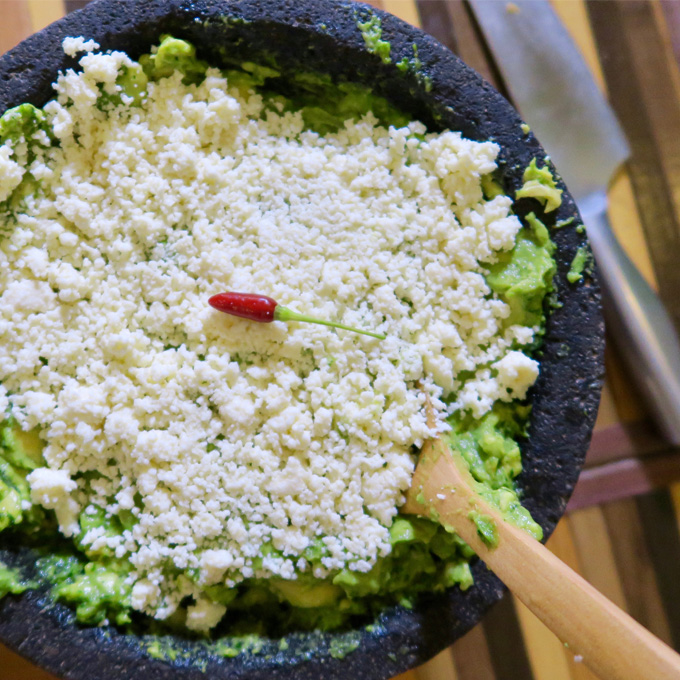 The Ultimate Super Simple Guacamole
Guacamole, Simple Food Blending
October 30, 2017
Avocados are so healthy! Here's a tasty way to have them. When you see how easy it is to make this guacamole, you'll want to make it all the time!
Prep: 5 mins
Cook: 5 mins

5 mins

5 mins

10 mins

Yields: Serves 2 - 4
Directions
1In a molcajete place the cilantro, a few drops of lime and salt to taste and smash with the pestle or a fork.
2Cut the avocados in half, remove the pits and scoop out. Add to the cilantro mixture.
3Mix and mash leaving some lumps.
4Salt and lime to taste
5Top with queso fresco
A molcajete is a granite mortar and pestle bowl that can be used for making guacamole as well as for serving it. My current favorite is Bed, Bath & Beyond's With its rustic look the bowl becomes more beautiful as you use it and season it.
Leave us a message
Powered by Facebook Comments