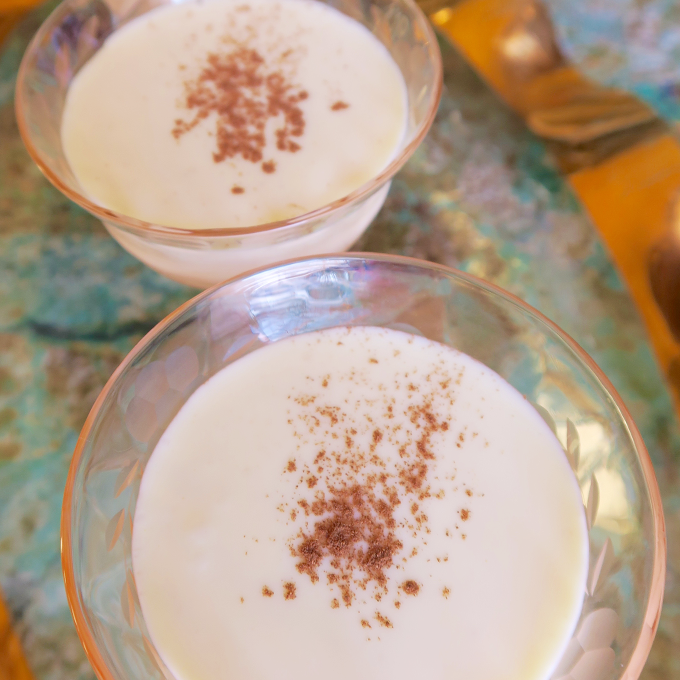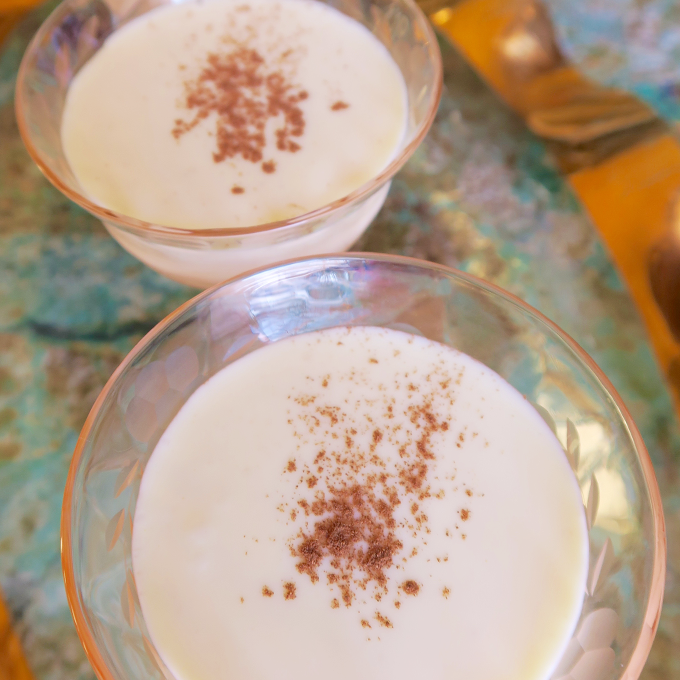 Creme de Vie
November 25, 2015
My mom is known for whipping up a tasty beverage called Crème de Vie, French for "cream of life." Make what you will of the name, but once you taste it you'll understand. Crème de Vie is sometimes mistaken for simple eggnog but believe me, it's far superior. We love to drink it when we're in the kitchen cooking up a holiday storm. A small amount of this nectar of the gods goes a long way. Made with one of my favorite ingredients, sweetened condensed milk, it's like drinking a dessert.
Prep: 5 mins
Cook: 5 mins

5 mins

5 mins

10 mins

Yields: Serves 2 - 4
Ingredients
Simple syrup
Crème de Vie
1 can sweetened condensed milk
1 cup of Spanish cider, (Sidra)  
1 cup of rum (2 if you're not using Spanish cider)
Directions
Making the syrup:
1Place all ingredients into a pot. Do not stir. Bring to a boil then lower to medium high and cook until the sugar disappears. Test with a wooden spoon. Let it cool on the spoon, it should be sticky to the touch.
2Set aside and let it cool completely.
Making the drink:
1Mix all ingredients except the nutmeg in a bowl and whisk. Strain three times through a fine mesh colander. Be sure to catch all the remnants of yolk. Do not force them through the strainer.
2Pour into a beautiful aperitif glass or shallow wine glass and top with a dash of nutmeg.
Leave us a message
Powered by Facebook Comments