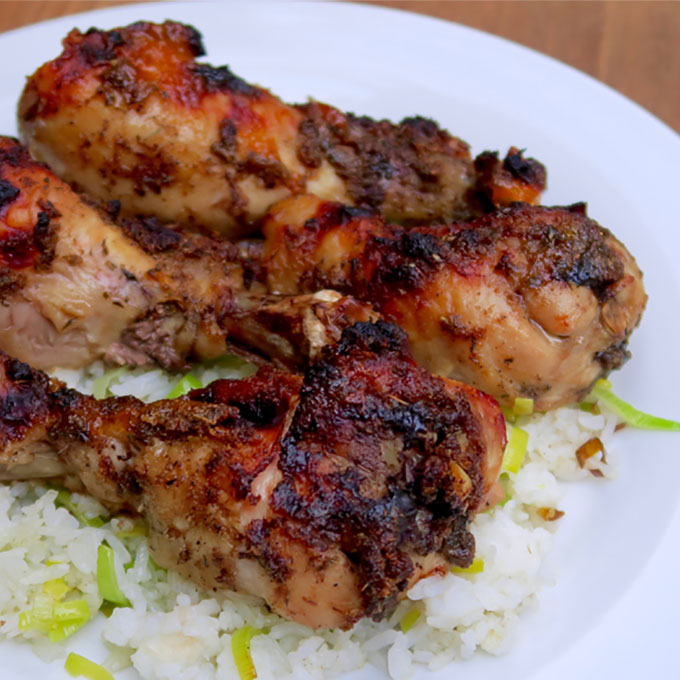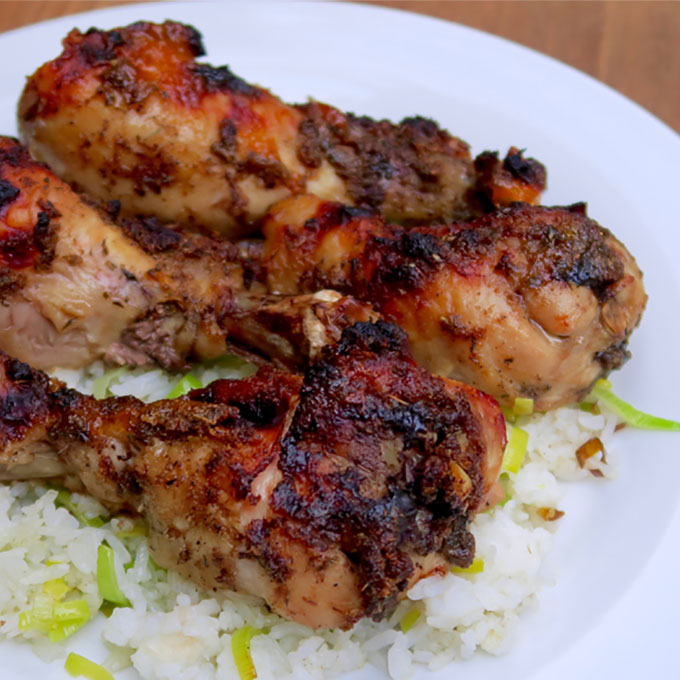 Directions
1Make a rub by mixing together garlic, cumin, oregano, salt and pepper in a bowl. Whisk in orange and lime juice. Add the olive oil.
2Pour the mixture over drumsticks.
3Brush mango jam evenly over each drumstick.
4Cover with aluminum foil.
5Bake in preheated oven until no longer pink at the bone and the juices run clear, about an hour, turning chicken about halfway through.
6Uncover and broil for about 5 minutes or until desired crispiness.
7Serve over rice or any other grain.
Leave us a message
Powered by Facebook Comments