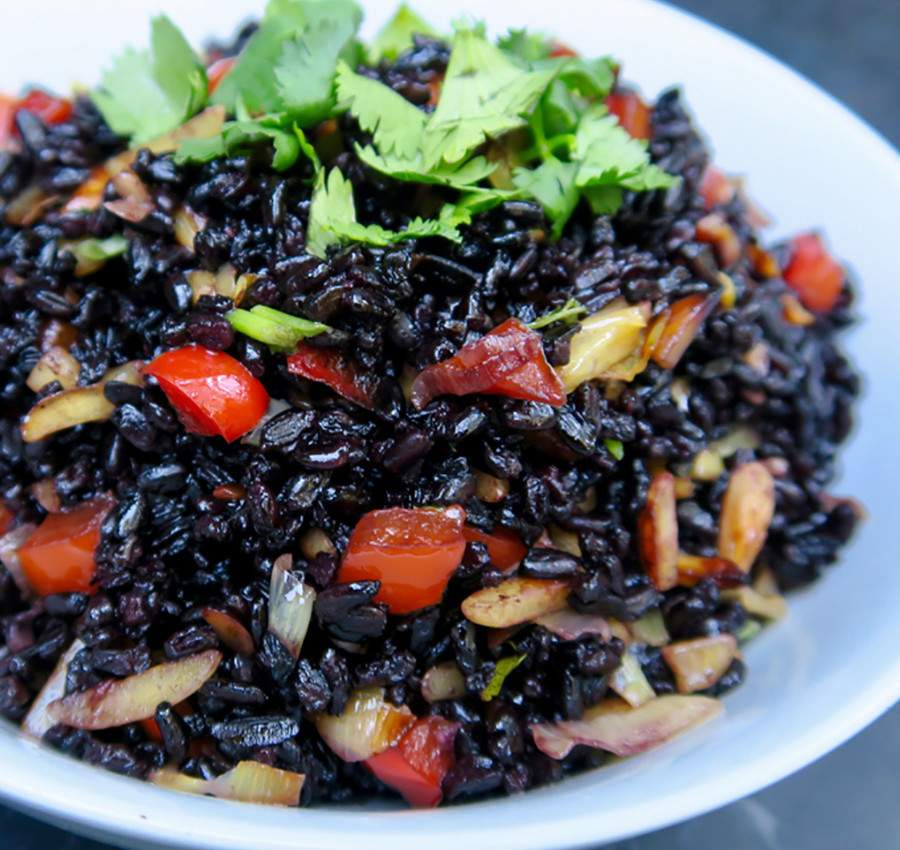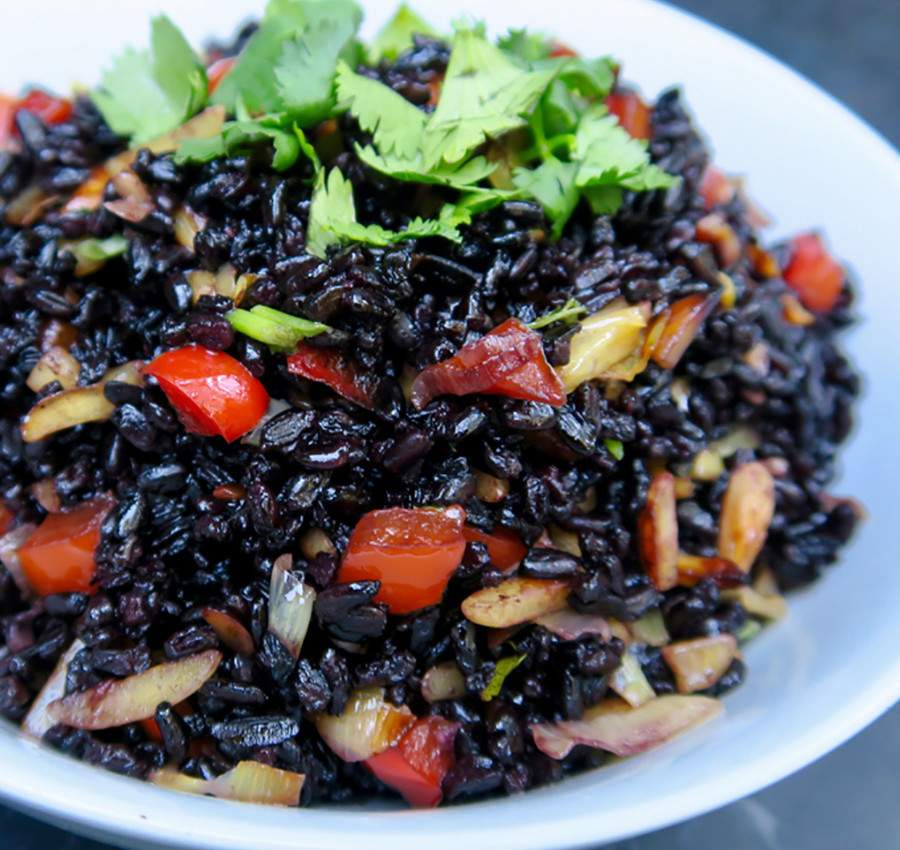 Crunchy Coconut Black Rice
August 8, 2017
Next time you're looking for an Instagram-worthy recipe, try substituting black rice for white in this beautiful, tasty dish. Black rice (or purple rice) is sometimes called the forbidden rice. In ancient Chinese culture it was revered for its healthy properties - it's rich in antioxidants and fiber - and was "forbidden" unless you were wealthy or royalty. What I love is how diverse it can be. You can add anything you like to it! Here's one of my favorite ways to make black rice.
Prep: 10 mins
Cook: 45 mins

10 mins

45 mins

55 mins

Yields: Serves 2 - 4
Directions
1Over medium high heat place 1 tablespoon of coconut oil in a heavy pot with rice. Stir for 3 minutes making sure rice is completely covered with oil. Add water and a pinch of salt. Bring to a boil then cover and simmer for about 40 minutes or until rice is tender and water has been absorbed. Remove from heat and let it sit uncovered for 5 minutes.
2While the rice is cooking, in a heavy skillet combine remaining 2 tablespoons of coconut oil, garlic, pepper, leek and almonds. Cook on medium high heat constantly stirring until the almonds are golden. Salt and pepper to taste.
3Add cooked rice to the vegetable mixture, lightly fluffing with a fork.
4Add cilantro for garnish, or if you love cilantro add a little more and mix it in.
Leave us a message
Powered by Facebook Comments