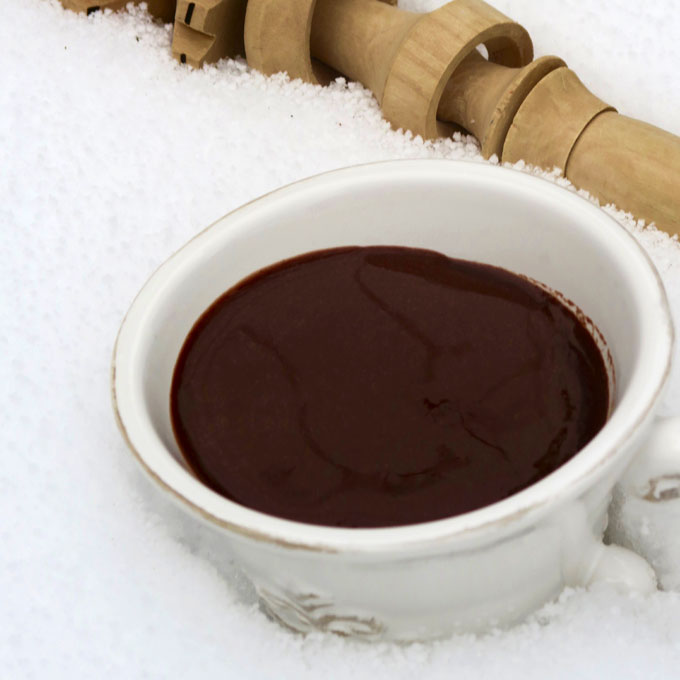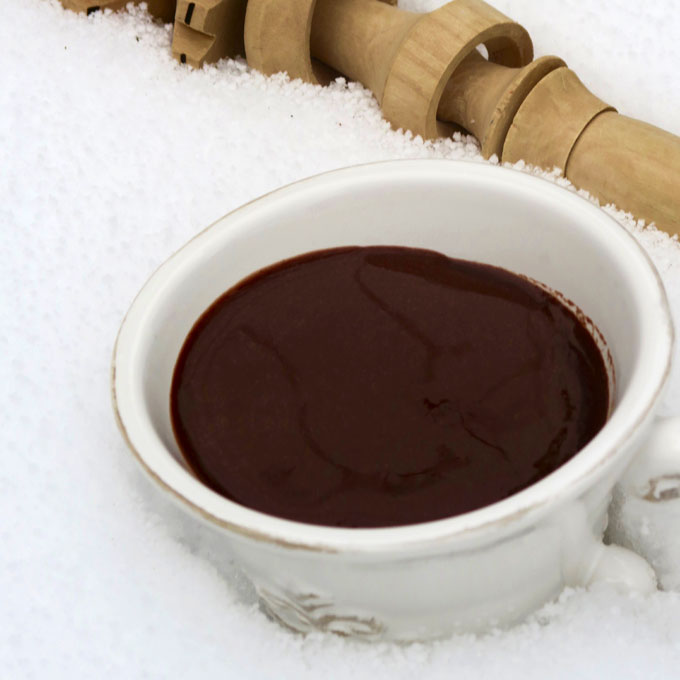 Decadent Spanish Hot Chocolate
December 12, 2017
In Spain it's called Chocolate Caliente and a little of this hot chocolate delicacy goes a long way. This is not your watered down sugary American variety. A small portion will satisfy any sweet craving. Once you try this Spanish version you'll never go back! In Spain it's usually served with churros for dipping. But no one says you can't do the same with a donut!
Prep: 5 mins
Cook: 5 mins

5 mins

5 mins

10 mins

Yields: Serves 2
Ingredients
5 tbsp. good quality pure not unsweetened cocoa powder (or)
2 ½ oz. chocolate in bar form (not unsweetened) broken into pieces (Here I used Valor chocolate "Chocolate a la Taza" powder)
Directions
1In a 2- quart heavy saucepan over medium heat bring milk with chocolate just to a boil, whisking until chocolate is mixed completely (or melted).
2Add corn starch.
3Simmer the mixture as you continue to whisk for another 2 minutes.
4Remove from heat and let it stand for 5 minutes as it thickens. You can decide how thick you want it by adding more or less milk.
5Serve in two small mugs.
Leave us a message
Powered by Facebook Comments