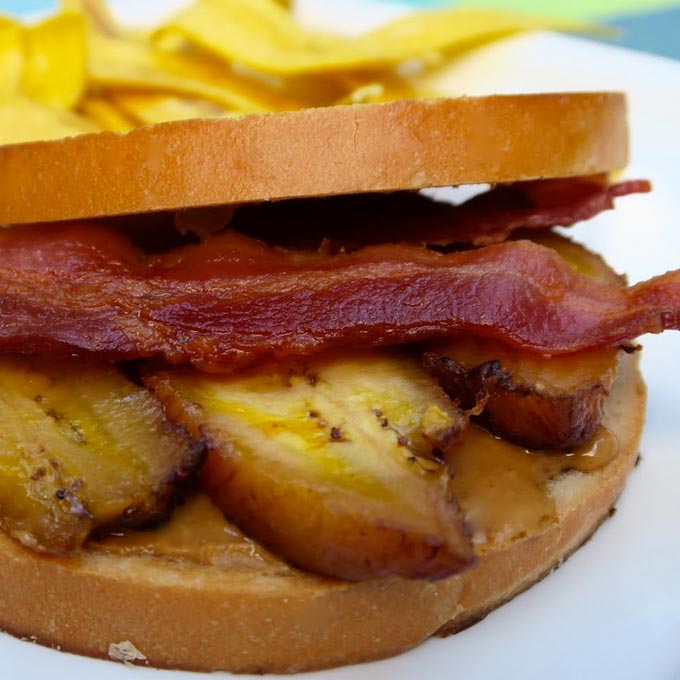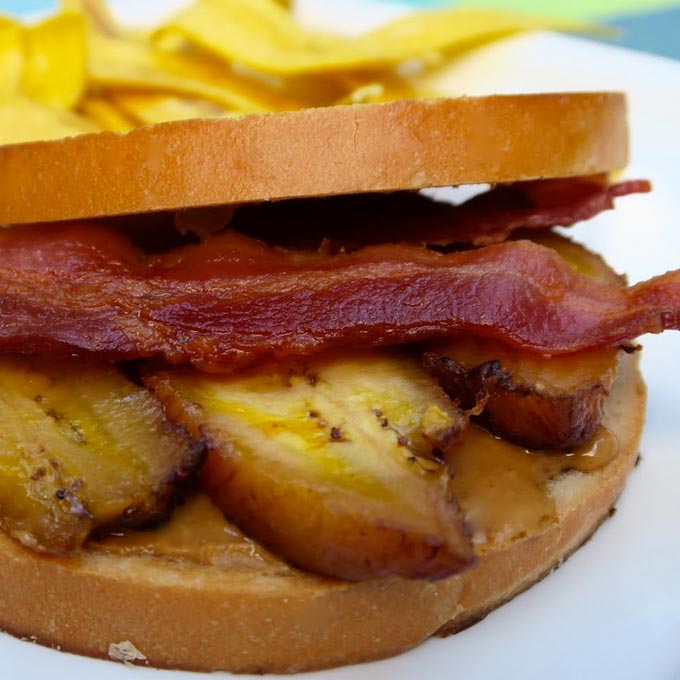 Elvis Cuban Style Birthday Sandwich
Bacon, Sandwich, Simple Food Cuban Cooking
January 9, 2018
Don't hate us for deciding not to return home to Chicago until the temperature breaks 32!
This weekend we were in Celebration, Florida, a few minutes from Orlando. This is the city that was planned and developed by Walt Disney Imagineers in the mid 90s. It was Walt's dream to create an idyllic community where no one would have to lock their doors, there would be ample parks for all children to use and every street would look like a Norman Rockwell painting. We're not sure we'd like to live here, but it was a nice place to visit!
Thanks to computers and smartphones we've been doing some business and conducting meetings from here. But now that the rest of the world is back at work we're seriously thinking we need to get back home soon.
Not only did we take Christmas and New Year's off this year, we decided Elvis' birthday would be a holiday for us too. The King of Rock and Roll would have turned 83 January 8th, and we celebrated with this Cuban version of his famous grilled peanut butter, bacon and banana sandwich. It was a BIG HUNK O' LOVE!
It's easy to make. You can find frozen sweet plantains in some stores, but if you're making them from scratch use this recipe:
Prep: 10 mins
Cook: 10 mins

10 mins

10 mins

20 mins

Yields: Serves 1
Directions
1Fry the bacon in a heavy skillet until crispy. Turn off the heat, remove from pan and keep the bacon grease.
2Assemble all ingredients. Start by spreading peanut butter on both slices of bread. Add the bacon strips to one slice and the plantains to the other. Put them together to create a sandwich.
3Heat up the pan with the bacon grease and add a small scoop of butter. When the pan is hot add the sandwich. Cook for a few minutes on one side and use a spatula to flip over and cook on the other side. You're looking for a nice golden brown color on each side, making for a crispy sandwich. When done remove from the pan, slice in half and serve.
Leave us a message
Powered by Facebook Comments