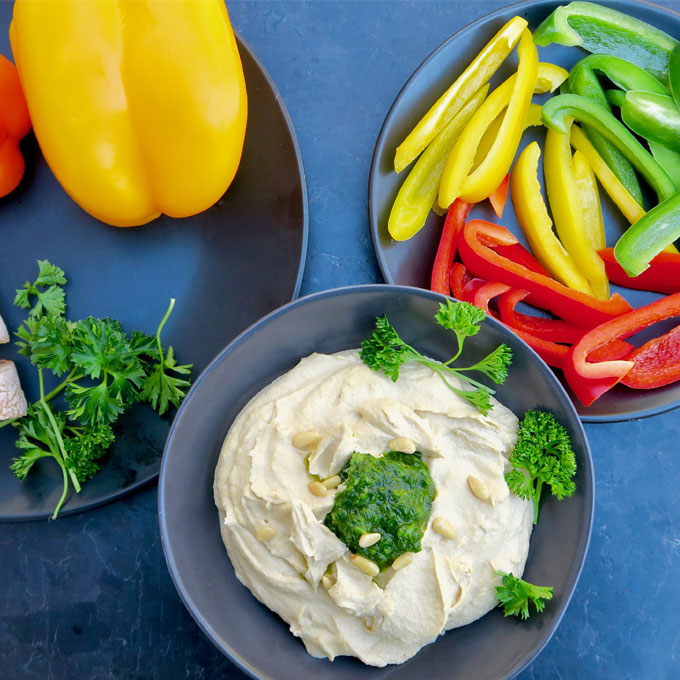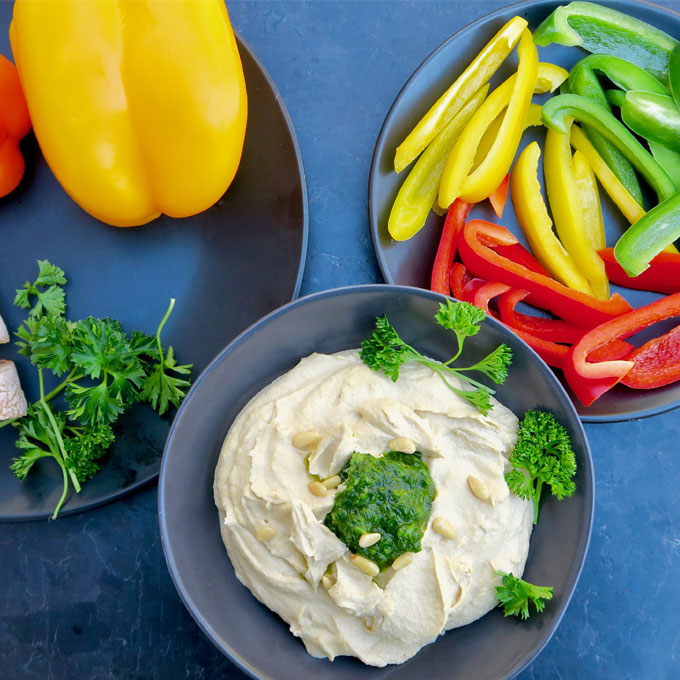 Hummus and Parsley Oil
October 23, 2017
Once you make this easy recipe you'll never want to buy pre made hummus again! Use this as a guideline but adjust to your own taste. Use a high powered blender such as a Vitamix for the hummus and a food processor for the parsley oil.
Prep: 10 mins
Cook: 10 mins

10 mins

10 mins

20 mins

Yields: About 3 ½ cups
Ingredients
½ to 1 cup of water, depending on desired consistency
Ingredients for parsley oil:
Directions
Directions for hummus:
1Place all ingredients except water in the high powered blender and blend until you see an even consistency. Add ½ cup of water. If necessary, continue to add water to reach desired consistency.
Directions for parsley oil:
1In the food processor puree ¼ cup of oil with the parsley until the oil is bright green and the parsley is minced. Transfer the oil into a small jar. Drizzle the parsley oil over the hummus to serve. Garnish with parsley and toasted pine nuts. Serve with toasted pita chips, french baguette or sliced pepper.
Leave us a message
Powered by Facebook Comments