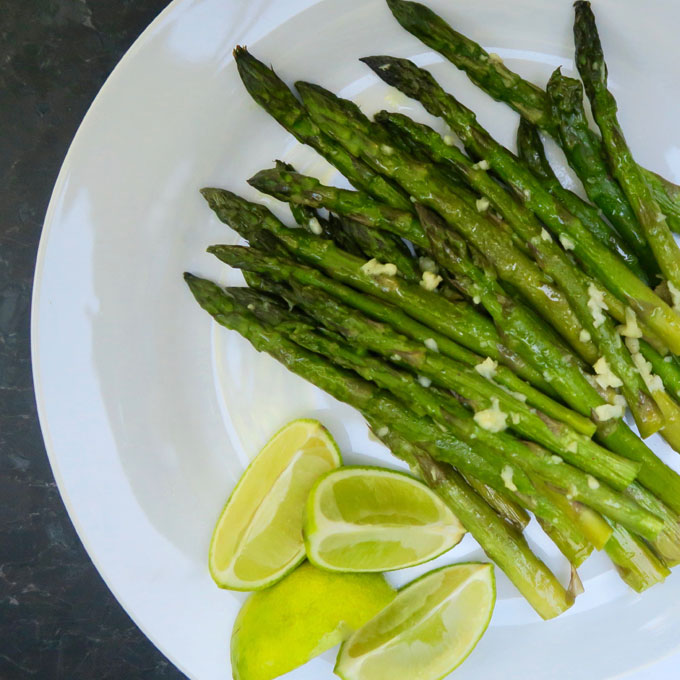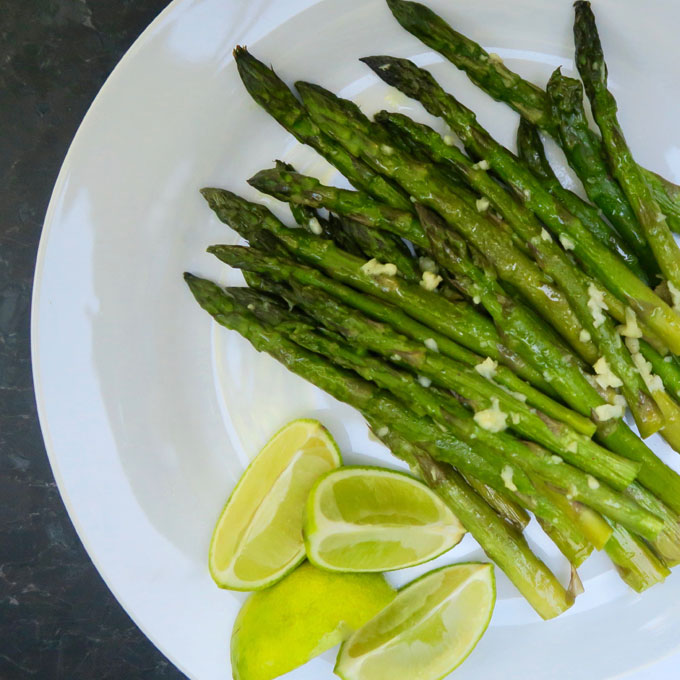 Oven Roasted Asparagus with Garlic
Asparagus, Simple Food Cooking
October 9, 2017
This asparagus recipe has just a few simple ingredients and makes for an easy and delicious side dish with any meal. The roasting method gives it a savory taste. The lime helps to brighten the natural flavor of the spears. This dish is beautiful, elegant and healthy.
Prep: 10 mins
Cook: 20 mins

10 mins

20 mins

30 mins

Yields: Serves 4-6
Directions
1Preheat your oven to 350°.
2Wash and trim two bunches of asparagus spears and place them in a baking dish.
3In a mixing bowl combine oil, spices squeeze the lime juice and press the garlic. Brush the mixture over the garlic.
4Bake for 20 minutes. Remove from oven and serve.
Leave us a message
Powered by Facebook Comments