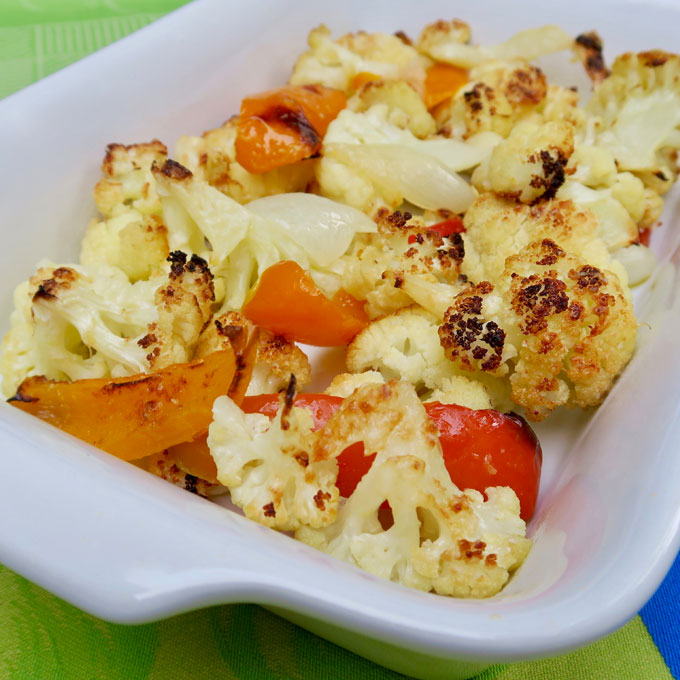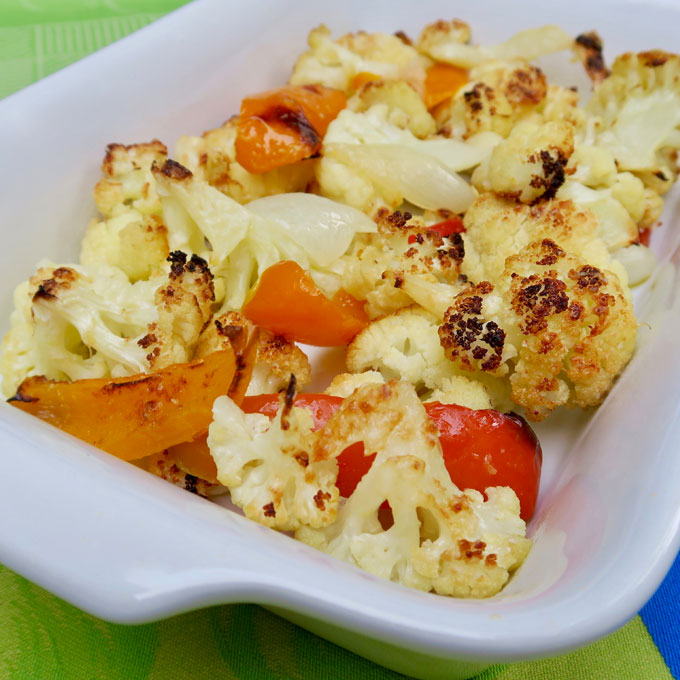 Parmesan Roasted Cauliflower and Peppers
September 25, 2017
Cauliflower can tend to be plain and simple but when you roast it with olive oil it develops a nutty, almost meaty flavor. Add Parmesan cheese and top it with a few veggies and it becomes the perfect side dish recipe.
Prep: 15 mins
Cook: 45 mins

15 mins

45 mins

1 hr

Yields: Serves 4
Directions
1Preheat oven to 425°
2Toss cauliflower florets on a large rimmed baking dish with onion, garlic, peppers and oil; season with salt and pepper.
3Roast, tossing occasionally, until almost tender, 30-35 minutes.
4Sprinkle with Parmesan, toss to combine, and roast until cauliflower is tender and the veggies turn golden brown, 10–12 minutes longer.
Leave us a message
Powered by Facebook Comments