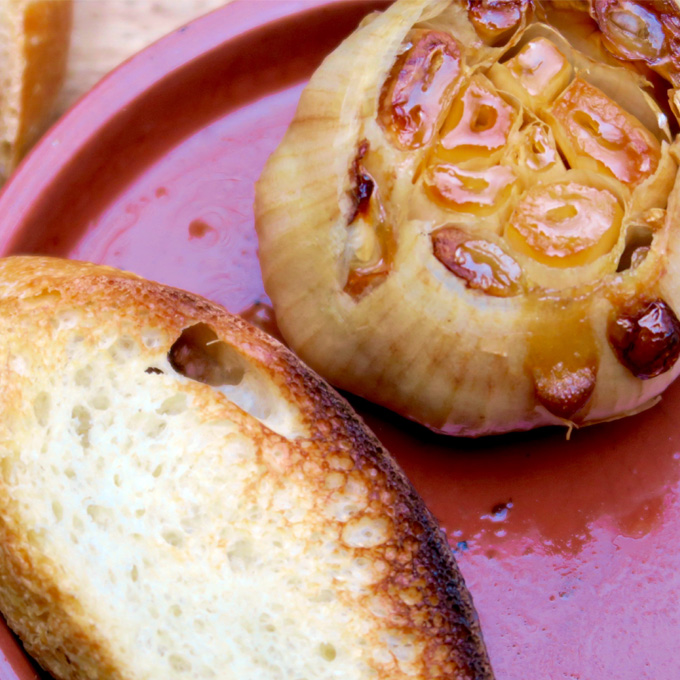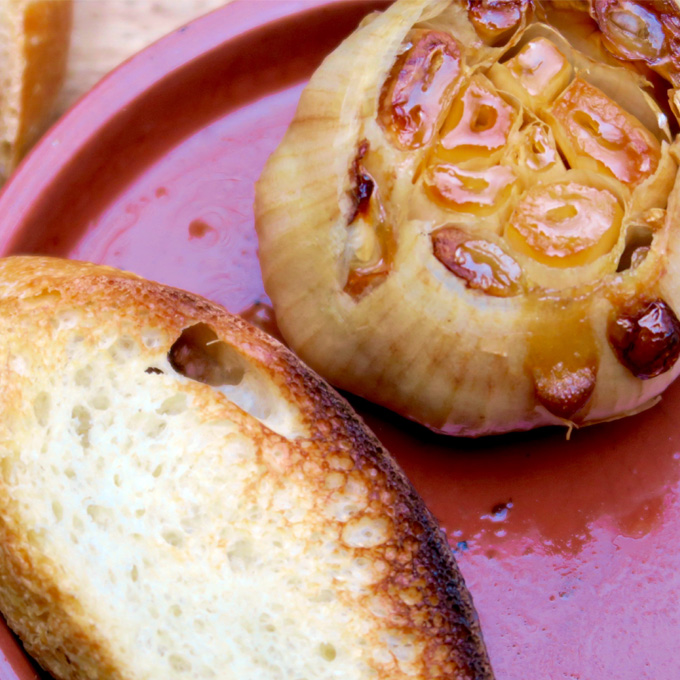 Roasted Garlic
February 21, 2017
This may be one of the easiest and tastiest appetizers you'll ever make. It's also a great side dish when serving soup. When it's cooked to perfection you can pick out a clove with your fork and gently mash it on a piece of crunchy warm French or Italian bread.
Prep: 5 mins
Cook: 1 hr

5 mins

1 hr

1 hr 5 mins
Directions
1Preheat oven to 350 and rub a few drops of oil on the roasting pan or garlic roaster.
2Slice off the garlic bulb across the top making sure each clove is exposed.
3Bake for an hour
4Remove from the oven and serve with bread or crackers
Leave us a message
Powered by Facebook Comments