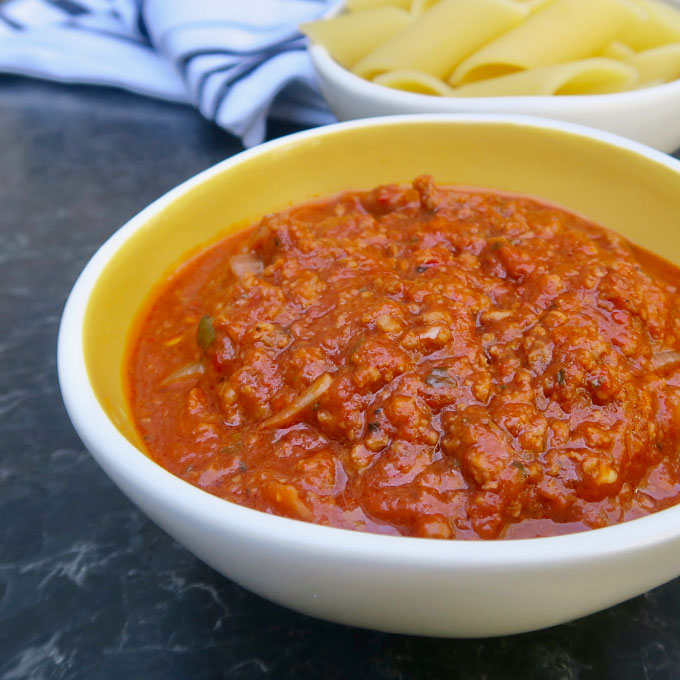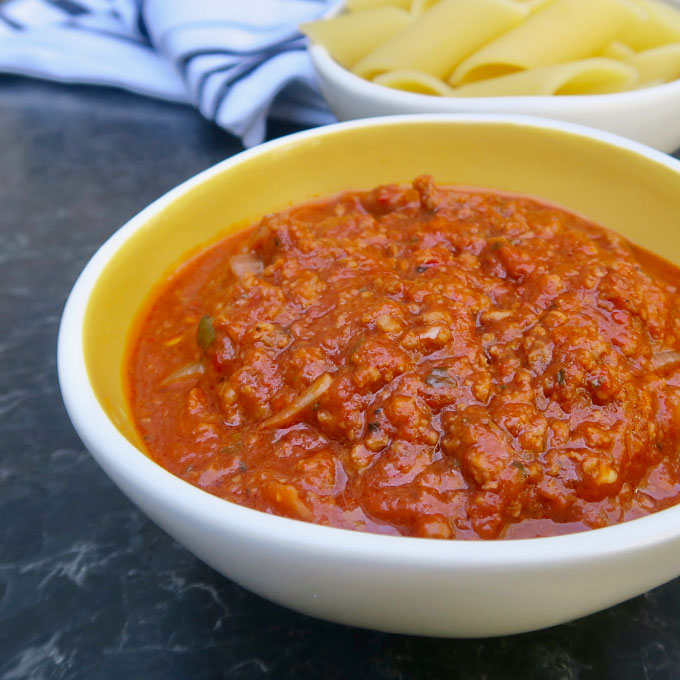 Spicy Hearty Meat Sauce
Beef, Pasta, Simple Food, Spicy Cooking
December 4, 2017
Spicy foods don't just blast our mouths with a tasty zing, they also supply key vitamins and minerals and may even help curb salt and sugar cravings. Adding a kick to your meat sauce can be a game changer for your traditional pasta with meat sauce!
Prep: 10 mins
Cook: 25 mins

10 mins

25 mins

35 mins

Yields: Serves 6
Ingredients
2 17.6 oz cans or boxes of all natural strained tomatoes
1 teaspoon hot sauce (e.g. Cholula, Louisiana Hot Sauce, etc.)
1 tablespoon red pepper flakes
Directions
1In a large skillet over medium heat saute the finely chopped onion in olive oil for 5 minutes.
2Add garlic puree and stir over heat for 2 minutes.
3Add meat and continuously blend into the onions for 5 minutes.
4Add tomato sauce and paste and blend in.
5Add hot sauce, white wine, oregano, pepper flakes, salt and pepper and simmer for 15 minutes stirring occasionally.
6Serve over pasta.
Leave us a message
Powered by Facebook Comments