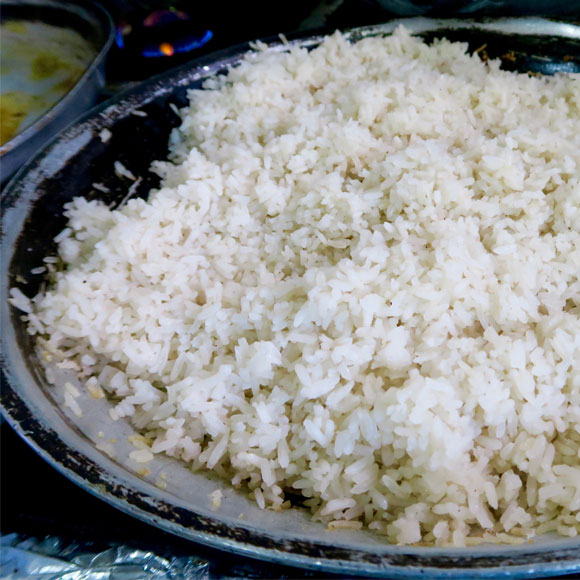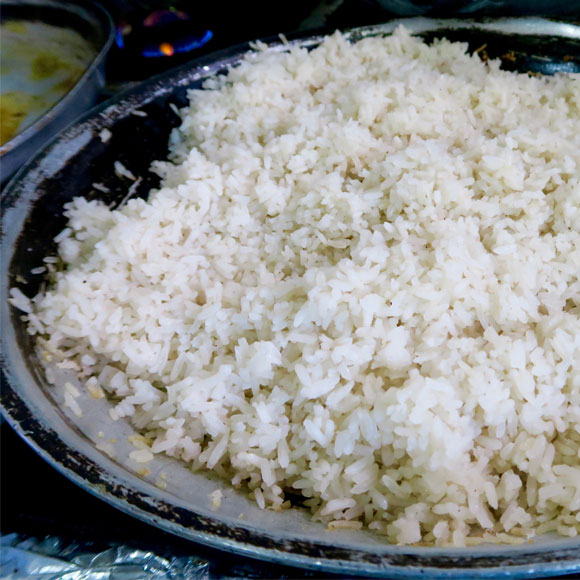 Sweet Sticky Rice Panama Style
January 3, 2017
Rice is a staple food for a large part of the world's human population, and every region has its own way of preparing it. This dish is also known as "sweet rice" and it's a staple in Central America. The sweetness of this rice next to a savory main course makes for a perfect match. Although there are plenty of recipes for making sticky sweet rice by steaming it, here's one way to cook it on the stove, straight from Las Anclas restaurant in Panama.
Prep: 5 mins
Cook: 20 mins

5 mins

20 mins

25 mins

Yields: Serves 4-6
Directions
1Place the coconut milk, salt and brown sugar into a large pot and bring to a boil over high heat.
2Add the rice and stir while bringing it to a boil.
3Turn the heat to medium low and simmer for 20 minutes or until all the liquid is absorbed.
4Remove the pot from the heat and cover for 10 minutes before serving.
Leave us a message
Powered by Facebook Comments