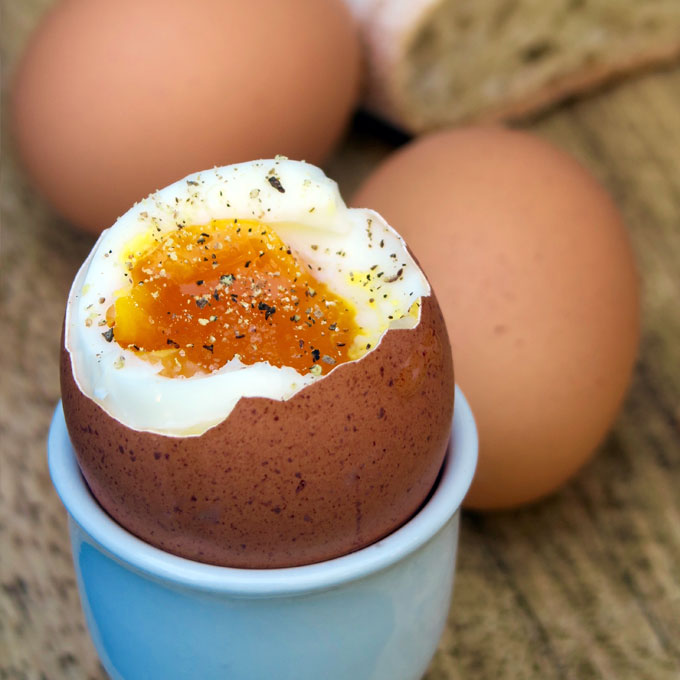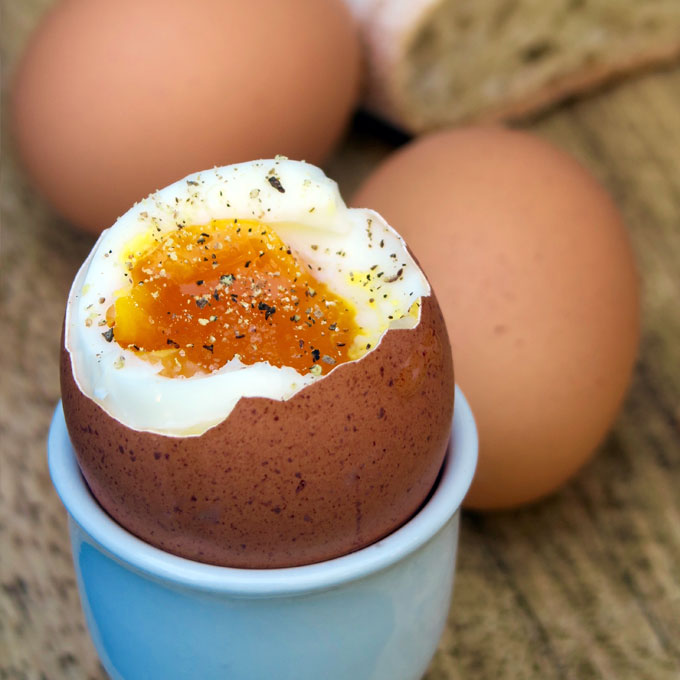 The Perfect Soft Boiled Egg
November 25, 2015
My favorite way to do Eggs was huevos pasados por agua, which literally translates to "eggs passed through water" but you know them as soft-boiled eggs. Nothing upset me more than cutting into them with my spoon to find they were either too hard or too soft. So Manana perfected the soft boiled egg and showed me how to make them.
Prep: 5 mins
Cook: 5 mins

5 mins

5 mins

10 mins

Yields: Serves 1
Directions
1Fill a saucepan with water and set it over high heat until the water comes to a rolling boil.
2While you're waiting for it to boil set your egg in a cup of warm water to acclimate and prevent from cracking.
3Reduce the heat and gently lower the egg into the water with a spoon.
4Cook the egg for exactly 6 minutes. Five minutes if you want a very runny yolk or 7 minutes if you want it barely set.
5Remove the egg with a slotted spoon and run under cold water for 15 -30 seconds.
6Shell the egg under running water and place it in a cup.
7Add salt, pepper, garlic
Leave us a message
Powered by Facebook Comments