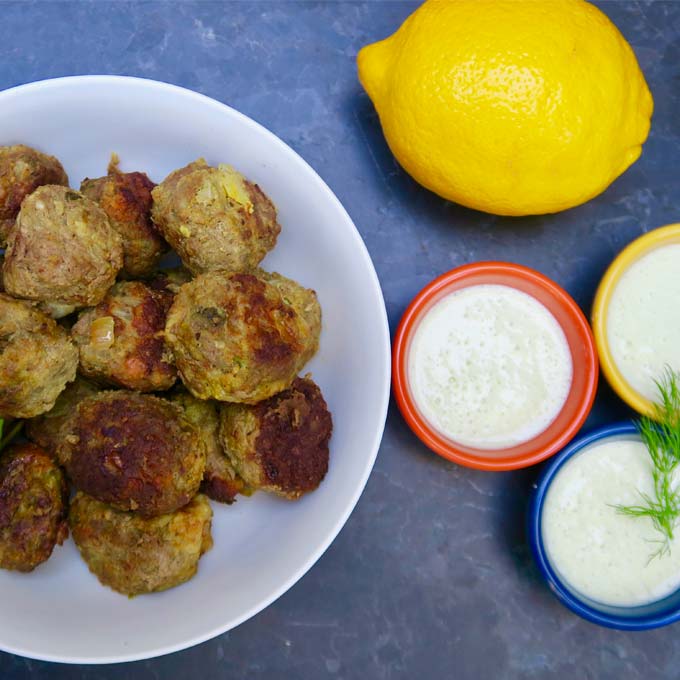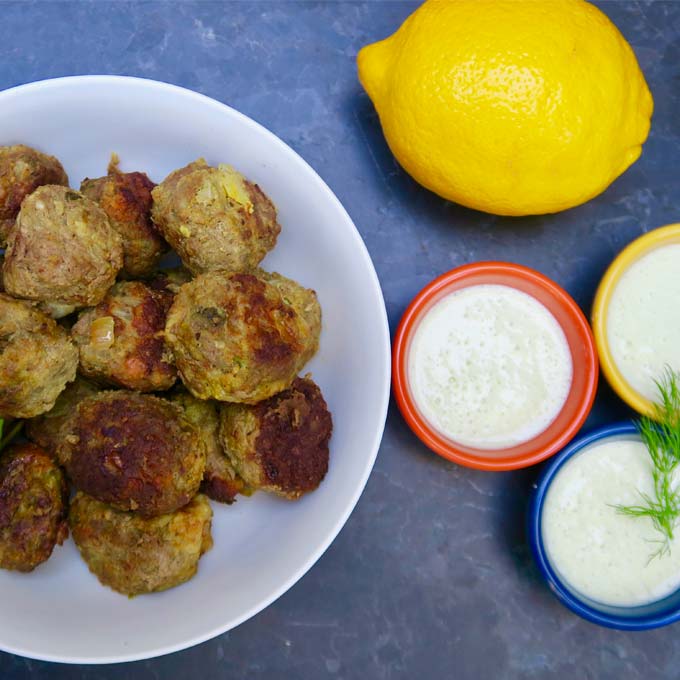 The Ultimate, Easy Meatballs
September 5, 2017
Albondigas. Spanish for meatballs, a staple in my house. Now you can ask anyone in my family and they'll tell you my favorite "go to" dinner item is meatballs, of any kind. Gone is that old, familiar image of meatballs served with tomato sauce over spaghetti. These days I make the round balls and have them with just about anything. I can make them a couple of days ahead or freeze them for future use. I love their versatility. They're easy to sear in oil, saute in a pan, grill, bake, simmer in a sauce, or drop into a soup. Sometimes I just put them on a stick and dip them in a tasty sauce.
Prep: 15 mins
Cook: 10 mins

15 mins

10 mins

25 mins

Yields: About 20 medium meatballs
Ingredients
1 lb. highest quality grass fed organic beef
4 fresh garlic cloves finely chopped
1 cup bread cut in small cubes
A handful of fresh herbs- mint, dill, parsley, chopped
½ cup oil (I prefer coconut oil)
Optional:
Directions
1Place the beef in a bowl and add onions, garlic and bread. Season with salt, pepper, cumin and turmeric. Add the herbs. Whisk the egg in a bowl and add it to the mixture. Use your hands to mash everything together evenly.
2Do a taste test by taking a spoonful of the mixture and cooking it on the pan for a couple of minutes on each side. Taste and make any adjustment necessary to the spices.
3Once you're satisfied begin shaping the meatballs. It doesn't matter what size you make them as long as they're evenly sized so they can cook at the same rate.
4Line them up on a plate or baking dish and put them in the fridge until you're ready to use them.
5Place a skillet over medium high heat and sear the meatballs turning them frequently until all sides are golden. Lower the heat and continue turning them until they're fully cooked, the timing depends on their size. Check to see if they're done by slicing one open.
6Serve over rice, pasta, quinoa or my favorite way, over a salad.
Leave us a message
Powered by Facebook Comments